CCSD59 Board of Education Swears in Two New Members
The CCSD59 Board of Education swore in two new members on Monday night: Krzysztof (Kris) Garlewicz and Robert Mancilla.
---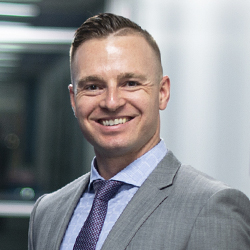 Mr. Garlewicz grew up in Des Plaines, Ill. and is a graduate of both the University of Illinois, where he received a Bachelor of Science in Finance and Economics, and Northwestern University, where he completed the Certification Education Program in Financial Studies. He has spent nearly two decades as a financial advisor in the Greater Chicago Area and is currently the President of ProsperiFi, LLC, a financial planning firm based in Rosemont, Ill.
Mr. Garlewicz and his wife still live in Des Plaines with their four children, the oldest of which attends Clearmont Elementary. As a CCSD59 parent, he was also a member of the district Strategic Plan Team in 2019. 
---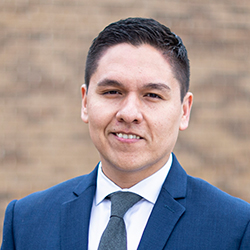 Mr. Mancilla grew up in Palatine, Ill. He is a graduate of DePaul University with a Bachelor of Arts in Political Science and the Loyola University Chicago School of Law, where he earned his Juris Doctor degree. After practicing commercial business litigation in Chicago, Mr. Mancilla served as Assistant General Counsel for Sears Holdings Management Corporation in Hoffman Estates, Ill. He currently serves as corporate counsel for a management consulting and software company. 
Mr. Mancilla and his wife, Lucy, have been active in the CCSD59 community well before moving to Arlington Heights in 2018. His wife has worked for CCSD59 since 2014 and is currently a dual language kindergarten teacher at John Jay Elementary. Their son is also a dual language kindergarten student at Juliette Low Elementary. 
---
Mr. Garlewicz and Mr. Mancilla will serve the remainder of the open terms following the resignation of Sharon Roberts and Karen Osmanski. Those terms will expire in April, 2021.